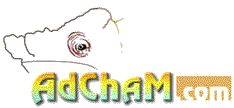 Calumma parsonii cristifer
Scientific name
Common name(s)
alternate scientific names
described by
year
size
brood

Calumma parsonii cristifer

Parson's Chameleon
Chaeleon parsonsi, Chamaeleo parsonii, Chamaeleo parsoni crucifer
see a species list of Calumma
Cuvier
Methuen & Hewitt
Large
Eggs

Restricted to the area around Perinet (Andasibe), Madagascar, C. parsonii cristifer differs from the nominate form, C. parsonii parsonii in that cristifer posseses a small dorsal crest over the anterior 2/3 of the body and is generally smaller. Males reach a total length of 19 inches (SVL to 10.5 inches) while females have total and SV lengths of 16 and 9 inches, respectively. Where C. p. parsonii lacks a parietal crest, C. p. cristifer possesses a poorly developed parietal crest.

Habitat and husbandry are similar to that for the nominate form (q.v.)

References
De Vosjoli, P. and Ferguson, G. 1995. Care and Breeding of Chameleons. Advanced Vivarium Systems, Santee, CA.
Klaver, C. & W. Boehme. 1997. Chamaeleonidae. Das Tierreich, 112: i-xiv' 1 - 85. Verlag Walter de Gruyter & Co., Berlin, New York.
Le Berre, F. 1994. The New Chameleon Handbook. Barron's Educational Series.
Martin, J., 1992. Masters of Disguise: A Natural History of Chameleons. Facts On File, Inc., New York, NY.
Necas, P. 1999. Chameleons: Nature's Hidden Jewels. Krieger Publishing Company, Malabar, FL.
click on any thumbnail for a larger image
This page last modified on: Wednesday, November 27, 2002
© 2002-2005 ADCHAM.com
ADCHAM logo illustrated by Randy Douglas. Web site design by Look Design, Inc.
Do not reproduce or redistibute any of content of this web site without express written permission from the authors.